Blank Map Labelled Map
ucfgrad93
Jul 28, 04:59 PM
What about the batteries? Won't they have to be replaced at some point? And how do we dispose of the batteries? They are made of some fairly toxic stuff aren't they?
---
labelled map of world. one
I don't really get this... You already pay fees for the data - why do they care for how you use it?
Two answers come to mind:
labelled map of world.
Belly-laughs
Oct 17, 09:31 AM
yawn! the disc is dead.


(dying, at least.)
---
labelled map of world. The World Map Labeled. world; The World Map Labeled. world. ccrandall77. Sep 12, 03:24 PM
charlituna
Jan 5, 08:32 AM
And why does no iPhone on Jan 4th mean nothing for the rest of 2011??

Indeed. THe rumors were everything from Dec 27, 2010 to when pigs fly. It is not like Apple said they would tell us something by today.

That said, I don't see it happening. Frankly I don't see Apple building a CDMA phone series. Just makes things messy. Now when LTE is mature enough that 90+% folks never have to use a CDMA fallback and the rest rarely do, maybe. When someone comes up with a GSM/CDMA/LTE tri chip that doesn't cost a small fortune, eat up battery by lunch time etc, maybe. But I really think that in terms of 2011 all this CDMA jobs etc is about the ipad, not the iphone.
---
more...
labelled map of world. these
You seem like a joy to be around.

What you did is inexcusably wrong, what do you expect? The "stoner," as you so eloquently put it, probably lost his job, and you're trying to make excuses for yourself.

Grow up.

Oh and by the way, ever heard of projection? I'm pretty sure my sex life has nothing to do with this dumb site. You seem a little unsettled though. Just saying.

Well... The good in this, is that you saved cash, and if he did get fired you taught this boy a very valuable lesson, one in which he will not soon forget. He will find another job, he will grow up and use this story and be careful and attentive at his job.
---
labelled map of world. the
Sorry, but Apple released Aperture BEFORE Adobe did the same with its app...so it's easier to have a clone of Apple's app, not the opposite...:rolleyes:

Right, a product in development since 2002 (http://photoshopnews.com/2006/01/09/the-shadowlandlightroom-development-story/) was a copy of a product released in 2005 :rolleyes: :rolleyes: :rolleyes:
---
more...
PRINTABLE WORLD MAPS WITH
http://www.thegeminigeek.com/who-invented-the-zero/
Okay, the Arabs brought us the Indian invention of Zero... :p
---
labelled map of world. Labelled Map Of World. map; Labelled Map Of World. map. -aggie-. May 4, 11:39 AM
I think this is a bit of an over-simplification. Apple is a computer company. A computer = hardware + an operating system + software. This was always the way it was until IBM made their terrible strategic errors with the PC. Now we think companies like Dell make computers. They really don't -- they are Microsoft remarketers.


The truth hath spoken.

Ode for the days when we enthusiasts also had Atari and Commodore to pick from. Before the dark times, before the Microsoft Empire.

To think what would have happened had Atari and Commodore set aside their differences and harmonized the ST and Amiga platforms and licensed it to the PC cloners.
---
more...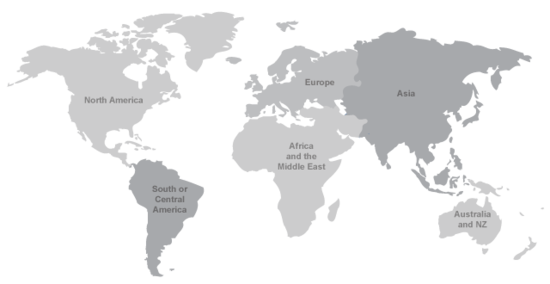 labelled map of world. World+map+outline+labeled; World+map+outline+labeled. jessica. Apr 15, 09:56 AM. With that said, however, I#39;m not super excited by
New accessories:-
Tube "skins" for the 5G iPod, with a lanyard-similar price to nano's tubes
Lanyard headphones for 5G/6th gen
IR receiver, ready for Leopard-customizable programming,like a universal remote. Same remote as iMac's
Sports kit/travel for 6th Gen
User video sharing features-upload to YouTube or a new iTMS section for used created, original vodcasts/videos
BBC TV shows on the UK store-perhaps Seven or Ten (Nine Network is MS centric), here in Australia
iPod shuffle discontinued entirely
---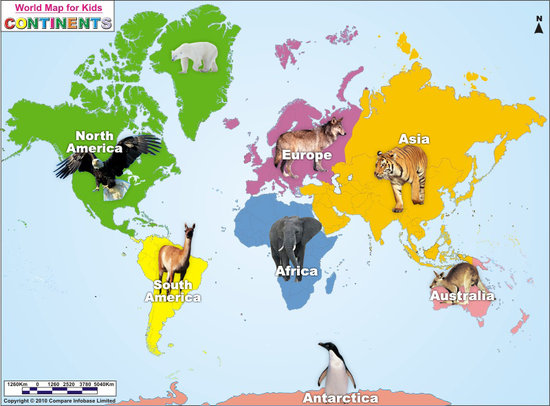 labelled map of world.
Maybe the winter interns held an app contest and the winner was guaranteed an app in the app store... :confused:
---
more...
labelled map of world. the
Ok, I'm taking down the names of all the carrier defenders here.
The next time you people bitch about the cable companies or magazine publishers charging you twice for the "one" thing you paid for I'm gonna be all over you.
It is not a matter of being a carrier defender.
It is a matter of being a carrier customer who does not want to have to pay more for their service because people want to steal tethering service.
Nobody is charging you twice for one thing here.
You are paying to use data on your mobile device. If you want to use it to link up other devices, there is a separate service for that.
This is not exactly brain surgery here.
I'd agree with you that there may be consideration with unlimited data plans as you might be using your phone outside the scope of what they initially envisioned when they offered you unlimited data, but those are largely a thing of the past now.
With regards to tiered pricing, what you're suggesting is that you're not entitled to the data you paid for should you choose to use some of it for tethering. If you paid for 2 GB a month, you can damn well get 2 GB a month. 2 GB a month was the consideration they offered you. It's none of your concern if the carrier sold it to you with the assumption that you'd only use 500 MB a month. They can't charge you more because your tethering makes you more likely to approach the 2 GB cap they offered you.
Sure they can.. For one they can just raise the price. They never sold you the data to be used with tethering in the first place. They sold you data to be used strictly with your registered mobile device. That is clearly outlined in the contract you signed with them. It is crystal clear.
labelled map of world. world
minnesotamacman
Sep 12, 07:41 AM
I just opened iTunes and it ask me if I wanted to update...
---
more...
labelled map of world. Labelled World Map.
Yeah, it's a shame the new phone comes with some baggage:

Shaped like a brick
Drops calls (antenna design)
Shatters when you drop it
Tired old OS

..but it's still desirable over all the other phones.

Apple can fix some of these issues this summer, if they're not too smug to get off their high horse.
---
labelled map of world. labeled
And so, my friends, we see why funny comic strips don't get published widely; instead, we have to live with pablum like "Family Circus" because if it gets any funnier than that, 90% of the population doesn't even come close to getting it.
LOL!
---
more...
labelled map of world. map
minnesotamacman
Sep 12, 08:49 AM
OK, this is the big prediction. A new 50" Display for Home Theater use...
---
map of world labeled.
MacFan1957
Jul 21, 10:35 AM
What upsets me more is the backlash from those companies denying the issue altogether - denying an issue that these videos and others clearly show. Shouldn't this denial be more worrisome?

Well said! A lot of the "haters" claim that Apple is in denial here but they are the only phone maker to admit to this problem!

The really funny part is that most of these phones tell you in black and white and in their manuals not to touch the phone in certain places and yet they still claim that is not the case! I don't know, maybe they don't read their own manuals? ;-)
---
more...
labeled map labeled,world
dethmaShine
Apr 25, 11:52 AM
3.7" is the most appropriate phone size imo. I use htc trophy 7 which is 3.8" and it's just a bit bigger. 3.5" is a bit small though.

Anything greater than 3.8" is a giant screen. Can't imagine using one of those.
---
labelled map of world. Outline, labeled,world map; Outline, labeled,world map. alexf. Aug 29, 11:45 AM. Who the hell listens to GreenPeace
getalifemacfans
Jan 9, 01:03 PM
I wouldn't put much faith in the opinions of a person demonstrably unable to coherently express himself.

This was a personal meaning and yes i use logic when i express myself, maybe you're iq is low and you must attack somebody to make you're higher thats youre personal meaning to(low iq as well - haha(dont take it personally).And yes i think the iphone sucks i have had so much telephones over the years and i think it's just a ipod halo effect(like much off apple is).Look at the ipod touch - go figure.
And like allways some guys must have with a spoon.the membersname is ironic...put faith in what you want i dont care..(buddha ore jesus)thats your personal faith..here we go with that spoon - "dadda....
haha...allways funny.. your sincerly
best regards
---
Mapworld map labeled,world map
barkomatic
Apr 5, 03:22 PM
If they had coupons with the ads that would be good. Otherwise, I'm not sure why I'd want to download this app. There isn't much interesting about little micro ad banners.
---
TheMacBookPro
Mar 18, 09:01 PM
Wirelessly posted (Mozilla/5.0 (iPad; U; CPU OS 4_2_1 like Mac OS X; en-us) AppleWebKit/533.17.9 (KHTML, like Gecko) Version/5.0.2 Mobile/8C148 Safari/6533.18.5)

Thats some pretty narrow minded thinking there buddy.

Not your buddy, tyvm.

I'm just posting about some harassment I've been experiencing because of the phone I've purchased and was wondering if other iPhone owners have experienced it, and by judging from the responses a lot have.

You should've searched before creating a new thread. This forum gets one of these 'omg what's wrong with people who prefer their own phone' and 'the iPhone is the best WTF is wrong with android users' every few days.

I already feel great about my purchase, and I haven't been here long enough to know if the users are fanboys. Judging from the responses I'd say these guys seem pretty fair. Pretty judgemental and silly post in my opinion.

Because they're agreeing with you (surprise, surprise). I'd say people are fair too if they blindly agreed to everything I say.

And my post is silly? Pot, kettle if I ever seen it ;)

I couldn't exactly call myself an Apple 'fanboy' either. If HTC made a better phone I'd gladly go pick it up, but I'm simply posting my experiences.

Fair enough. Most people on here refuse to think that anyone other than Apple can make a good phone.

Just curious now- what HTC phone was your friend using to play angry birds @2fps? I had no idea that HTC made a worse android phone (compared to the original G1).
---
The biggest problem with Windows is Microsoft doesn't design Windows for consumers. The biggest chunk of their cash-cow comes from the enterprise. And the Windows desktop platform reflects that.

That didn't change with Windows 7. What's sad is they have a lot of innovative consumer-focused product teams (Media Center, Zune, XBOX, Live, Bing, Auto Collage, Windows Home Server, etc) that don't work together and don't have enough clout to make their projects prominent. They should let those guys develop the next consumer version of Windows instead of just throwing their different projects into Windows sporadically or in most cases optionally.

Take the Windows Live components:

Windows Live Family Safety - Should be integrated into 7's Parental Controls
Windows Live Mail, Mesh (Backup), Messenger, Movie Maker, Photo Gallery - Should be included on the default "home" version of 7
Windows Live Writer - Should be included as an optional install

http://explore.live.com/

Then you have the optional Zune jukebox, which should be the default media player in 7 instead of Windows Media Player. Windows Media Player in 7 has a really neat "remote media" feature (think Back to My Mac meets your iTunes library), but no one knows about it or how to use it. And it's not present in the optional Zune jukebox software and isn't compatible with Windows Phones or Zune devices (obvious oversight there).

http://windows.microsoft.com/en-US/windows7/Stream-your-media-over-the-Internet-using-Windows-Media-Player

http://www.zune.com

Then there's Media Center, which really should be updated to use the newer Metro UI and adopted to be the front-end media experience on both the XBOX 360 (and I'm not talking RDP-like Media Center Extender functionality), PC (for DVD/Blu-ray playback, etc) and possibly tablet UI.

http://www.microsoft.com/windows/windows-media-center/get-started/default.aspx

There's Microsoft Research's Auto Collage, which should be included as a plug-in for Windows Live Gallery instead of a $20 separate program that no one knows about.

http://research.microsoft.com/en-us/um/cambridge/projects/autocollage/

The "Drive Extender" technology that Microsoft recently pulled from Windows Home Server should have been how future versions of Windows handle hard drives (no more drive letters).

http://en.wikipedia.org/wiki/Windows_Home_Server#Drive_Extender

Why Bing photos/themes aren't prominent in Windows 7 or the default wallpaper in 7 I'll never know.

http://windows.microsoft.com/en-US/windows/downloads/personalize/themes

Don't get me started on the lack of Security Essentials being pre-installed as part of the default "home" version of Windows.

http://www.microsoft.com/security_essentials/

The list is endless. It's like someone is asleep at the top. And the rest of Microsoft takes the attitude of "We make that? OK. Well, let's just throw it up on the Web site."

Yes indeed. We all know it's an unfocused mess. Preaching to the choir.

However, it's good to remind everyone of that now and then. I hate it when MS fans get their hopes up for nothing. Like with the Zune, etc. And pretty much everything else they've half-assed outside of videogames and boxes to play them on.
---
Why is it that Google always touts how open is so good, then they realize that, oh, guess we should tighten things up a bit, maybe being too open is not such a good thing.

Problem is that it is mostly open for the carriers to do whatever they want - less open for the user thanks to carrier modifications to the OS.


Shocking that carriers would take steps to stop people from stealing service from them.


Too many people think they are entitled to get everything for free. No matter if it is a new service for $20 a year or if it is tethering they didn't pay for ... Don't know where people get it from that they should get everything for free (or cheap). If you want tethering, pay for it. The cell phone planes (without tethering) are calculated on a typical single (mobile) device usage - using it for more devices is stealing (you know, you signed the contract with the rules - if you don't like it you shouldn't have signed up)
---
The General
Apr 15, 04:06 PM
doesn't look photoshopped to me. looks like three photos of a real object. i dont think it's actually the body of the next iphone. if aluminum didnt work out so well for reception on the OG iphone, why would it work on the new one?

the flat surfaces are something i doubt apple would do.

the slot and square hole on the side are obviously supposed to be holes for the silent switch and volume up and down.
---
Lord Blackadder
Aug 3, 11:20 AM
While that part is true that we would burn more fuel at power planets one advantage you are forgetting about is the power planets are by far much more efficient at producing power than the internal combustion engine on your car. On top of that it is much easier to capture and clean the pollution the power planet produces over what the cars produce. On top of that we can easily most our power over to other renewable choices.

I agree with you that series hybrids gain efficiency by running the internal combustion engine at a narrow RPM range representing the engine's most efficient speed. It's been done for over a hundred years that way in generators and a series hybrid drivetrain is set up exactly the same way as a generator.

Power plants are usually more efficent per unit of energy than autos, but right now they do not have the capacity to support a big switch to electrics. Also, the notion that power plants are cleaner than cars is debatable - many are, but many are not all that clean.

The critical point is, our power grid needs to become FAR more robust (more, bigger power plants) before we can make a large-scale switch to electrics - and it will only be worthwhile if the power grid becomes significantly more efficient. It can be done, but it will take a long, long time - and probably have to involve a significant new construction program of nuclear power plants.


I heard it that the reason why BMW stopped selling diesel cars in the US was that the engines failed, due to the very poor quality. In Europe, you can get quality fuel, but in the US, diesel is still the fuel of trucks, primarily.

Just one statistics: in continental Europe (not in the UK), new diesel cars have been outselling petrol ones for almost a decade, despite the premium.

The US began transitioning to ultra-low sulphur diesel in and by now the transition is nearly complete. The new fuel standard brings us in line with European diesel. Before the credit crunch recession hit, many car manufacturers were planning to bring Eurpoean-market diesel cars over here in slightly modified form, but those plans were scuppered in the recession. Subaru, for example, has delayed the introduction of their diesel by a year or two.

But I think diesels will start arriving here in the next couple years, and people will buy them in increasing numbers. The USA is 40 years behind in the adoption of diesel passenger cars.

You shouldn't have any impression about Subarus. They really have the traction of a train (AWD ones, of course - why would you buy anything else?!), but everything else is just midrange quality at best.

I've had a 1998 Impreza estate several years ago and it was OK. Recently, I've had a 2007 Legacy Outback from work. Nice glass on the top and good traction, but I have no intention of trading a BMW or Mercedes for it the next time. The interior is low quality and Subaru has no understanding of fuel efficiency, it seems. OK, it's a 2.5L engine, automatic and AWD, but still... 25 imperial mpg?!

It's not really fair to compare a Subaru to a BMW or Merc though, is it? Those German luxury cars are much more expensive and the AWD variants are even more expensive still. A 5-series with AWD will cost 70%-80% more than a roughly equivalent Legacy. They are very different carsm with totally different customers in mind.

I have a 2000 Forester currently. Mechanically they are well-made cars, they have a strong AWD system and I like the ride quality over rough roads, which they handle much better than the Audis I've driven.

Their biggest weaknesses are only average fuel economy (by US standards; I get about 28 mpg combined), and average interior quality, especially in the Impreza and Foresters, though I have seen the latest models and they are much better. The 2.5L four is really a great engine in a lot of ways, but it's just not quite fuel efficient enough, and in my car that problem is exacerbated by the short-ratio gearbox, which is crying for a 6th gear.

Hybrids actually have an equal to worse carbon footprint than regular gasoline engine cars due to the production and disposal process of the batteries. As such, they are not green at all. They are just another one of these ****** feel good deals for hippies with no brains an engineering knowledge.

I disagree. Real hippies don't work and thus can't afford fancy hybrids.

Of the commercially available cars, a well designed diesel, able to operate on biodiesel from waste oil for example has by far the best carbon footprint or an ethanol burner that can work on ethanol fermented from plant waste via cellulose digesting bacteria.
I would prefer if we could get to the point where we either have cars running on ethanol generated from cellulose or keratin digestion or natural gas buring engines.
Unfortunately fuel cells are not that great either because of the palladium used in the batteries that is pretty toxic in production as well.
Cheers,

Ahmed

The problem with biodiesel is that it's far too scarce to adopt widely. Sure, it's great that Joe Hippie can run his 1979 Mercedes 300D wagon on fast food grease, but once everyone starts looking into biodiesel Joe Hippie won't be getting free oil handouts anymore.

Also, biodiesel demand has already started competing with food production and I can tell you right away I'd rather eat than drive.

You're right about fuel cell carbon footprints - but that's the least of their worries now because they still cost a fortune to make and have short useful lives, making them totally unpractical to sell.

So far the biggest problem is not getting internal combustion engines to burn alternative fuels (we've found many alternative fuels) but to produce enough alternative fuel and distribute it widely enough to replace petroleum - without interrupting things like food production or power generation.
---