Animated Wallpapers
lordonuthin
Apr 5, 05:18 PM
Yeah. I guess it's heat. I have two gtx 260's going and an i7 over clocked to 3.5 ghz. But it was working great 2 months ago

2 months ago it was zero degrees f outside in Iowa... cooling wasn't so much of a problem then :p

The 2 systems I moved to the basement seem to be ok and the basement is staying within a tolerable temp range. All of that concrete is keeping the air cool enough for now. I think my folding power bill is higher than I thought it was; like maybe $150-$200 a month. Despite the extra cold winter my heating bill may have been quite low with all of the extra heat from the folding systems. I should have a better idea in a couple of months :eek:
---
animated wallpaper gif.
Best Buy knows who D:apple:ddy is... They know who's keeping that company afloat and relevant in todays chaotic economy.

They wouldn't do anything to jeopardize a business relationship they NEED.

Again they know who D:apple:ddy is.

You really don't think that do you. I've been to Best Buy and the apple products they sell are a tiny amount of their sales. Get real. I'm sure they care, but I'm betting that they wouldn't go out of business or even notice if Apple pulled all of their product from their stores. I'm betting that it would affect Apple though.
---
Lake - Animated Wallpaper
No. 4s is reality. 5 next June/July. Then every June/July after. :apple:

What??
---
animation wallpaper desktop
I hope this means that they have eliminated the pink cast (and other issues) in the 23" ACD.
---
more...
Clock Animation Wallpaper
KnightWRX
Apr 26, 07:17 AM
How come people still keep picking up on this point, it surprises me, especially from a developer. A larger screen doesn't necessarily mean problems for apps, a change in resolution does. That, coupled with the previous rumors of a bigger screen with the same resolution mean that if this is true, it doesn't make any difference to developers because there will be the same number of pixels in the screen. All it means is that everything will be very slightly bigger.

I think anyone claiming to be a developer and thinking screen size has anything to do with fragmentation is quite hilarious and shows the quality of some iOS developers.

It's exactly like you say, if you assumed a certain resolution when coding your app, only a change in resolution affects you. Screen size means nothing, it's all about the pixels. 960x640 is the same whether it is on a 3.5" screen or a 4" screen for a developer.

If the iOS frameworks were more resolution independent, this wouldn't even matter. PC/Mac/Web developers have had to cope with multitudes of different resolutions for years and you don't hear them whining about it.
---
Clock Animation Wallpaper
psycoswimmer
Jan 9, 02:08 PM
Still, that's pretty annoying... I'd only uncovered one of those two out of my own stupidity...

Yeah. Well, at least now I don't feel scared to refresh the page looking for the updated link. Is there anyone that can be contacted to take that off?
---
more...
Moon Light Animation Wallpaper
I'll shoot you for mentioning PowerBook G5! :D

I'm hoping for MBP update before MacWorld!
---
adidas wallpaper animation.
notjustjay
Apr 21, 02:04 PM
well sometimes there is an article about different kind of processor, chips or whatever. some stuff that I don't know anything about. So then I like to look at the votes and see if this is something that is good or bad for Apple. I like to think that majority of the people voting have the same love of apple products and have more insight on this issue than I do.

But it's still highly opinion-based. I think the rating should be based on something other than whether or not I like the poster or what he/she has to say. Something more like, how helpful or constructive was this post?

I still think the "thanks" system like at RedFlagDeals.com is a better representation of what a good "point" system looks like. Certain people are very helpful in answering other people's questions or providing useful information. When someone answers your question or provides a technical explanation (or even a snappy comeback or an informed opinion) that people find insightful, they can "thank" the user for the post. Everyone who sees the post then can quickly see that this post has been helpful to others ("6 people thanked Mad Mac Maniac for this post"). And the cumulative total stays with the user, so you can also see at a quick glance that this user has a reputation for being helpful ("Mad Mac Maniac has been thanked 4,134 times.")
---
more...
Fancy Animation Wallpaper
I was hoping for a little more of a discount on some of those items. I'd figure with the Nano at least $20 off from $149. Guess we'll just have to wait and see. Only about 15 minutes to go for 12:00am PST! :)
---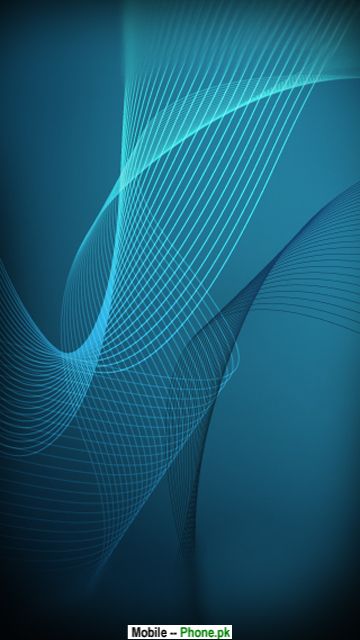 3d animation wallpapers
I'm sorry, I can't contain myself. *laughs*

Lyra ranted something about: Greedy perverted laws... greedy idea of harming international companies and getting some money out of them, in this certain case, it happens to be Apple...

Do you even know what this case is about? None of the complaints are about getting money from Apple or any other company. All the complaints are about protecting the consumers' rights and making sure that companies don't take advantage of consumers by including obscure terms that can come back and render the purchase the consumer made worthless to him/her some time down the road.
---
more...
Free animated wallpaper
No basically. Not saying it won't ever happen, but Apple is way to happy with Intel right now to go to a competitor. Its not going to happen until Intel and Apple fall out of love.
---
Animated Desktop Wallpaper
TheSideshow
Apr 21, 09:52 AM
Its gunna be awesome. Im hoping for a Metro UI to surface.
---
more...
Jordan Animation Wallpaper
ironsienna
Apr 30, 04:40 AM
That's interesting. The way you used a capital letter at the start of the sentence reminded me of my new project, available soon etc,,..

Hilarious :p

Now that Im looking on that though, I think that they got the idea from the tea round app site:

http://www.tearoundapp.com/

The slider looks so similar to the older - new ical design
---
Free animation Wallpapers
I am the first person to coin this term: iHome
---
more...
animation wallpaper 1024 x
The biggest problem with Windows is Microsoft doesn't design Windows for consumers. The biggest chunk of their cash-cow comes from the enterprise. And the Windows desktop platform reflects that.

That didn't change with Windows 7. What's sad is they have a lot of innovative consumer-focused product teams (Media Center, Zune, XBOX, Live, Bing, Auto Collage, Windows Home Server, etc) that don't work together and don't have enough clout to make their projects prominent. They should let those guys develop the next consumer version of Windows instead of just throwing their different projects into Windows sporadically or in most cases optionally.

Take the Windows Live components:

Windows Live Family Safety - Should be integrated into 7's Parental Controls
Windows Live Mail, Mesh (Backup), Messenger, Movie Maker, Photo Gallery - Should be included on the default "home" version of 7
Windows Live Writer - Should be included as an optional install

http://explore.live.com/

Then you have the optional Zune jukebox, which should be the default media player in 7 instead of Windows Media Player. Windows Media Player in 7 has a really neat "remote media" feature (think Back to My Mac meets your iTunes library), but no one knows about it or how to use it. And it's not present in the optional Zune jukebox software and isn't compatible with Windows Phones or Zune devices (obvious oversight there).

http://windows.microsoft.com/en-US/windows7/Stream-your-media-over-the-Internet-using-Windows-Media-Player

http://www.zune.com

Then there's Media Center, which really should be updated to use the newer Metro UI and adopted to be the front-end media experience on both the XBOX 360 (and I'm not talking RDP-like Media Center Extender functionality), PC (for DVD/Blu-ray playback, etc) and possibly tablet UI.

http://www.microsoft.com/windows/windows-media-center/get-started/default.aspx

There's Microsoft Research's Auto Collage, which should be included as a plug-in for Windows Live Gallery instead of a $20 separate program that no one knows about.

http://research.microsoft.com/en-us/um/cambridge/projects/autocollage/

The "Drive Extender" technology that Microsoft recently pulled from Windows Home Server should have been how future versions of Windows handle hard drives (no more drive letters).

http://en.wikipedia.org/wiki/Windows_Home_Server#Drive_Extender

Why Bing photos/themes aren't prominent in Windows 7 or the default wallpaper in 7 I'll never know.

http://windows.microsoft.com/en-US/windows/downloads/personalize/themes

Don't get me started on the lack of Security Essentials being pre-installed as part of the default "home" version of Windows.

http://www.microsoft.com/security_essentials/

The list is endless. It's like someone is asleep at the top. And the rest of Microsoft takes the attitude of "We make that? OK. Well, let's just throw it up on the Web site."

Yes indeed. We all know it's an unfocused mess. Preaching to the choir.

However, it's good to remind everyone of that now and then. I hate it when MS fans get their hopes up for nothing. Like with the Zune, etc. And pretty much everything else they've half-assed outside of videogames and boxes to play them on.
---
Animated Wallpaper 5.07
kernkraft
Jul 30, 11:22 AM
I think the Volt is a success in terms of meeting its intended design parameters. However, I think the whole notion of the all-electric car and plug-in hybrids are flawed due to our current infrastructure.

As long as we burn fossil fuels to get the electricity, the electric car is just sweeping the fossil fuel/pollution problem under the rug by putting the "dirty" side of power consumption out of sight (back at the power plant). Also, there's no way our current power generation infrastructure could support even a fraction of the population switching to electric cars. California already has rolling blackouts - if people stopped burning gas and switched to electrics, the problem would get drastically worse.

I think electric cars are a dead end for the present...At least until our entire power grid makes large-scale switches to alternative energy, and there is no timeline for that currently. Also, there is currently no guarantee that practical fuel-cell systems will ever be truly affordable or mass-producable. The current offerings are all extremely expensive, proof-of-concept vehicles with short useful lives.

We'd be better off with diesels or diesel hybrids. People don't want to admit it, but those are currently our best options IMO.

I really wish I didn't sound so cynical, but that's the picture as I understand it.

Very valid points! My only point to add would be that BMW already makes diesel cars that use the company's EfficientDynamics technology to regenerate wasted energy. In the end, what might solve our energy crisis is the combination of alternative energy, frugality on the user end and trying to capture and re-use as much energy and energy-intensive (to make) products as possible. To me, there is no great difference between a hybrid and a BMW diesel that stops in stationary traffic. Of course, in city centres, using a purely electric drive helps to keep the air clean, which is something that diesel engines are not good at.


Well, they should research capacitors then, never wear out, and charge veeeeewy quick. Like EEstor (http://en.wikipedia.org/wiki/EEStor)



Very good point. And not without a bit of irony as Rudolf Diesel patented his engine in the U.S. (608,845), and we don't use it - though that's because of the Oil companies, not the car companies.

I agree we should use the diesel. After the apocalypse, you could make your own fuel from zombie bodies!

Used vegetable oil or quality diesel would be a start...

True on the economies of scale bit - although the batteries are always going to be pricey.

I keep hammering the same point here, but the Volt would see a quite significant fuel economy boost by switching to a diesel engine to charge the batteries and run the motors. Sort it out, US car companies...it's not like we don't sell diesel here.

I heard it that the reason why BMW stopped selling diesel cars in the US was that the engines failed, due to the very poor quality. In Europe, you can get quality fuel, but in the US, diesel is still the fuel of trucks, primarily.

Just one statistics: in continental Europe (not in the UK), new diesel cars have been outselling petrol ones for almost a decade, despite the premium.

That's the great thing about a platform like the Volt, or anything like it: you can easily change whatever gives the electricity. Gas not working right? The American public finally getting their asses out of their collective heads about diesel? Just get one the right size, and hook it up to the generator. It works for trains. Small fusion reactors finally a possibility? Bingo!

If GM hadn't ****ed up when they tried bringing diesel cars to the market, it wouldn't be anywhere near as bad. We still have some old M-B diesels kicking around, and probably a good bunch of them run on SVO by now.


Subaru still sells FWD cars, just not in the US or Europe.

You may easily change the source of electricity (actually, you cannot, it mainly comes from coal and oil in the US, I think), but so far, there is no decent technology available to solve the problem of storing electricity. Batteries suck and the Volt still uses ancient batteries that you would find in all sorts of consumer products. That is a car, running on laptop batteries (or AA's, if you prefer).

Why did you burst my bubble of Subarus awesomeness? :(

Don't forget the dealership markup. Some of the automotive blogs have people complaining that the dealerships are adding a $10k markup to the already expensive vehicle.

You shouldn't have any impression about Subarus. They really have the traction of a train (AWD ones, of course - why would you buy anything else?!), but everything else is just midrange quality at best.

I've had a 1998 Impreza estate several years ago and it was OK. Recently, I've had a 2007 Legacy Outback from work. Nice glass on the top and good traction, but I have no intention of trading a BMW or Mercedes for it the next time. The interior is low quality and Subaru has no understanding of fuel efficiency, it seems. OK, it's a 2.5L engine, automatic and AWD, but still... 25 imperial mpg?!
---
more...
Animated Wallpapers Free
It's basically the ultimate "access" machine. Just yesterday I used my phone as a dictionary, store, terminal to enterprise software, link to external contact database. (also made some phone calls) iPad would be similar. Lookup, lookup, lookup. Web browsing is covered under that, too.

One thing the iPad brings that any phone cannot is a level of professionalism. In the companies I deal with, using your phone during a meeting looks questionable, like you're fooling around. Using a tablet or laptop to do the exact same lookup of whatever would be ok. It's a little silly, but that's the vibe I get currently.

This is not to say everyone has use for it. I'm happy with the phone, I'm not in that many meetings.
The iPad is soo ultimate in access, that you can't even access its file system...

...and the only professional work being done on iPads in meetings are trying to get to the last level in Angry Birds LOL
---
Animated Wallpaper. animated
MagnusVonMagnum
Apr 29, 03:08 PM
No, but I think it will make Safari snappier!!
I've gone back to Firefox (4) after using Safari and Chrome. Both seem to have this awful problem of lag when opening new pages on tabs (i.e. you click back to the page you were viewing while the new one loads and it just sits there; maybe it doesn't happen on dual-core processors, but it happens on this netbook with both Safari and Chrome (both Webkit based). Firefox4 doesn't have this problem. It may be slightly slower rendering a page, but I can do other things while it's rendering a new page whereas I just have to sit and wait with Safari and Chrome.
These naysayers have been moaning and groaning about iOS forever. They will continue to do so forever. In the meantime the rest of the world will get on with using some great software (many of it free) and getting a lot of things done.
Getting things done? The fanatics that worship Apple are too busy playing cheerleader for Apple and voting down the voices of logic on here to get ANYTHING done EVER. :p
I'm glad Apple is pushing things forward. The last thing I want to see is OS X stagnate.
But is has and IS stagnating. Apple is playing cutesy interface with this iOS merging and not much else. Where are the REAL features at like OpenGL4, display resolution independence, updated video drivers, a newer file system (like the ZFS that never came to be), format/write support for NTFS so I don't have to boot into Windows just to create a Windows compatible media drive, support for EXT3 (for the same reason with Linux drives and various NAS setups (e.g. Negear's USB UPnP runs many times faster with EXT3 than NTFS and doesn't support HFS period. How about a feature to NOT copy over '.files' when moving media files over to a Windows machine or putting songs on a USB stick (where car players will often trip over them)? These are FUNCTIONAL differences that would improve enjoyment of OSX and make it faster/better.
What good is an app launcher like iOS devices use on OSX? It's POINTLESS and worse yet intimates that it may be the future primary interface for OSX some day. Other than OpenGL3, I don't see much in the way of true 'OS' improvements in Lion. I see a bunch of smart phone crap that does very little to improve anything. Instead, it's starting to compete with itself.
animated wallpaper gif.
170 accidental death in U.S. in 2007 (http://webappa.cdc.gov/cgi-bin/broker.exe?_service=v8prod&_server=app-v-ehip-wisq.cdc.gov&_port=5081&_sessionid=wGruFi37M52&_program=wisqars.percents10.sas&age1=1&age2=21&agetext=1-21&category=UNI&_debug=0) and I can't ask about firearms in the home to assess if there is a trigger lock or if the gun is locked away?

Genius.
---
Was this really a much requested feature? :confused:

*blah*
---
---
My needs are basic and selfish:

iPhone - 3G and 16g
MacBook Pro - bump (highly unlikely) and only cause I'm in the market.
Mac Pro - nothing. It sounds perfect and has only complicated my purchase consideration. Mac Pro vs MacBook Pro. Hmmmm....
---
SevenInchScrew
Mar 13, 04:26 PM
Can you say just one company that seems to capture the needs/desires as Apple has?

I don'y see lines for the latest Droid phone or pad...

Like it or not of late; Apple knows how do things right...
I think you missed the entire point of his post.
---
I thought it was 5pm?

would be but were on BST (GMT+1) matey.
---